Are you looking for the Best Phones under 30000 in India? See the complete list of top 10 phones in your budget, which has a great camera, powerful battery and big storage.
You can ask us questions about mobile phones in the Contact Section. Don't Worry, the time taken to make Maggie is the time taken by us to reply.
1.Honor View 20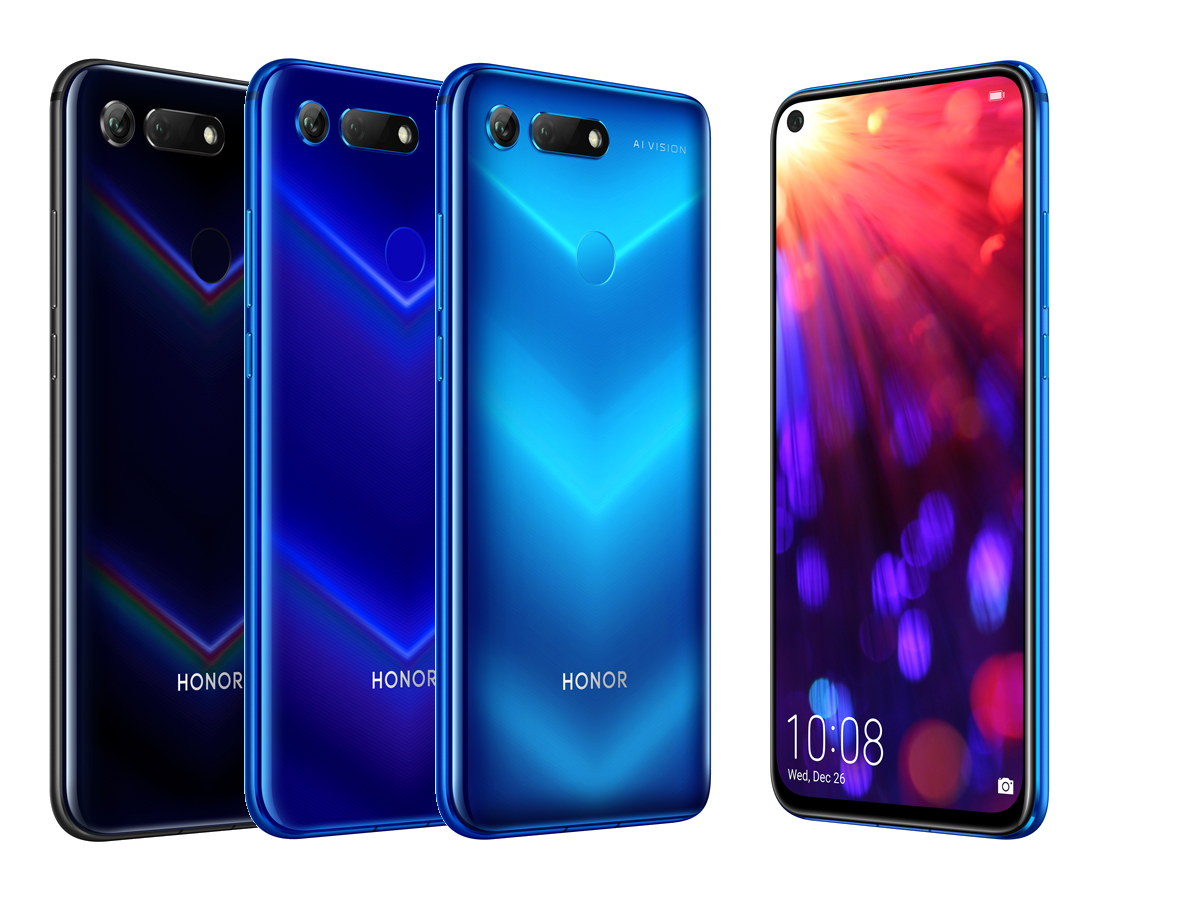 ---

Buy For – Awe-Inspiring Cameras, Awesome Peformance, Unique Design

Newton's Score – 9

---
Honor View 20 is the company's first smartphone that has an in-display selfie camera. The battery is sufficient to provide a good backup for several hours. The device has a fantastic set of cameras and displays that makes it one of the Best Phone under 30000. Overall, it is a premium smartphone with no drawbacks.
2.Xiaomi Redmi K20 Pro
---

Buy For – Pop-Up Camera, Great Performance, Ample Battery Backup

Newton's Score – 8.9

---
The Xiaomi Redmi K20 Pro is a great device with all the useful features available. This mid-range device gives users a premium feel. The robust configuration present in it is capable of handling multiple tasks simultaneously. This does not compromise the use of graphics-intensive games and high multimedia. The front camera of the device makes for great photography experience. Its battery is also capable of providing adequate backup. It merely lacks expandable storage.
3.OnePlus 6T
---

Buy For – Awesome Display, Great Cameras, Good Configuration

Newton's Score – 9.2

---
OnePlus 6T 128GB is a smartphone with great technology. This phone has features such as an attractive camera to a powerful battery. The configuration of the phone is robust, which can provide users with a great multitasking and gaming experience. The bezel-less display enhances the attractiveness of the device and makes it premium. If budget is not a problem, then this Smartphone comes under the tag of Best Phones Under 30000.
4.Asus Zenfone 5z
---

Buy For – High Storage Capability, Best Rear Cameras

Newton's Score – 8.6

---
Asus Zenfone 5Z is a bang on offer from the company; it has almost all the qualities of a flagship device. The main attractive bezel of this smartphone is the flat screen. Apart from this, it has a robust configuration which is perfect for heavy tasks and gaming. The cameras click images of better quality. The battery can provide better backup with fast charging feature. Overall, the price may disappoint users a bit.
5.Oppo R17 Pro

---

Buy For – Ultra-Fast Charging, Premium Look, Excellent Cameras, Great Performance

Newton's Score – 9

---
The OPO R17 Pro is a great device available with immersive display and excellent camera, whose performance capability can attract users. This device, which comes with a premium design, has an in-display fingerprint sensor. At the same time, it has great battery capacity with Super Vooc technology. Configuration used in this device makes users feel a powerful performance. But the price of this device is a bit higher, even at this price, it did not have the facility of expandable storage, which can disappoint the users. However, if the price is not a big issue, then this device is a better option for shopping, given the other features.
6.Vivo V15 Pro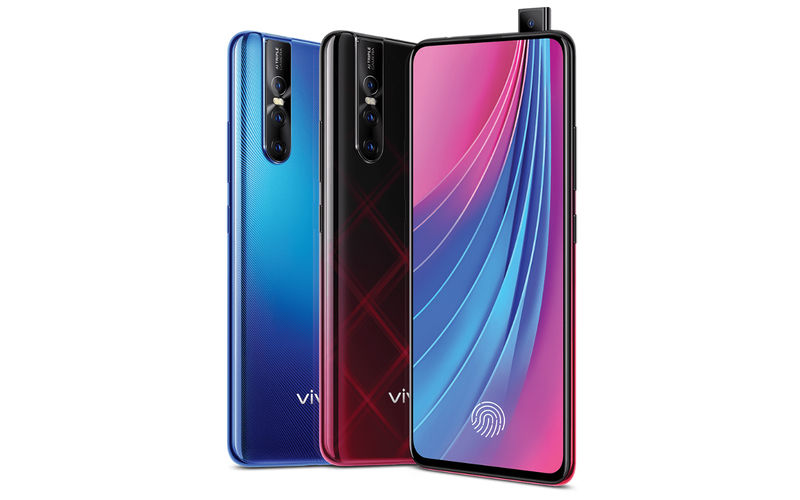 ---

Buy For – Huge Internal Storage, Great Cameras, Ultra-Unique Design, Big Display

Newton's Score – 8.8

---
Looking for the Best Phones Under 30000? Then, the Vivo V15 Pro is the one you need. The display of the device is quite good and gives users a great experience of watching movies and videos. Configuration of the device is good for multitasking or playing games. The storage capacity of the smartphone is also functional. Its cameras are capable of clicking good pictures even in low light conditions.
7. LG G7 Thinq
---

Buy For – Voluminal Configuration, Awesome Cameras, Fast Charging

Newton's Score – 8.8

---
The Lg G7 Thinq is a bit old Smartphone, at the time of its release the Device was overpriced but now the price has been reduced to 25000. So, at this price, No doubt LG G7 Thinq is the best Amongst All. Redmi K20 pro is nothing in front of this Smartphone, but the front shooter of G7 Thinq isn't that good, and also the Device lacks the premium look which makes Redmi K20 Pro somewhat better than this Device.
8.
Poco F1 by Xiaomi (Armored Edition, 8GB RAM, 256GB Storage)
---

Buy For – Robust Configuration, Great Cameras

Newton's Score – 8.7

---
Overall Poco F1 is still one of the best Phones Under 30000 in India, but it's a bit old and Lacks a Premium Desing. But you can rely on this Device. I am not writing much as this isn't sure that the Xiaomi will continue to launch another Poco Series so this might be discontinued after some months. As there has been a drastic drop in the price, this smartphone is still the best at this price.
9.Samsung Galaxy A70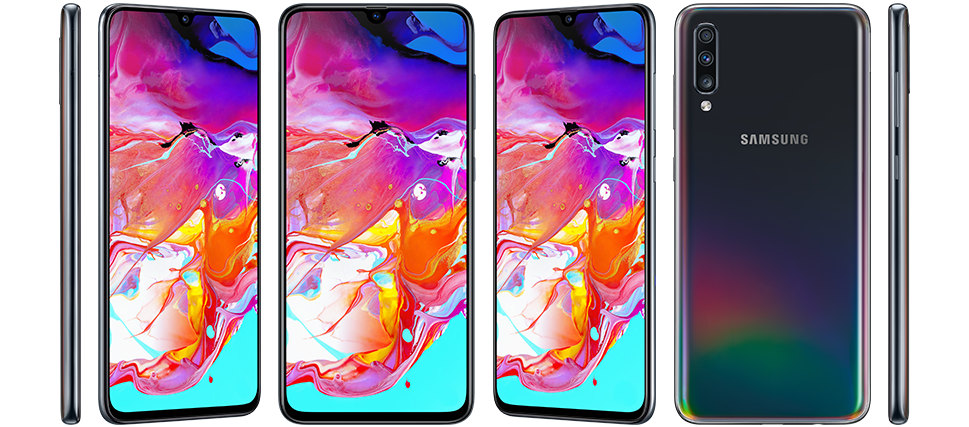 ---

Buy For – Premium Look, High Performace, Samsung Brand

Newton's Score – 8.7

---
The Samsung Galaxy A70 is a premium device that comes with an attractive body and a bezel-less display that users will surely like. The device's voluminal processor is sufficient to handle multiple tasks simultaneously. It has the facility of adequate storage capacity. However, it lacks wireless charging, which could have made it an even better option in its price. But, I will Suggest you Look some other Great Smartphones.
10.Samsung Galaxy A9
---

Buy For – Great Cameras, Great Look, Decent Battery Backup

Newton's Score – 8.4

---
The Samsung Galaxy A9 is the world's first smartphone with a quad-camera capable of clicking good photo. It has a beautiful design with a 3D rear glass back panel that feels premium. The display is capable of giving you a great video experience. Overall, this is one of the Best Phones Under 30000 that everyone will surely like.
---
So, Confused. Let me sort it out for you. You can contact us or Go to the Editor's Choice Section to Clear your Doubts. Feel Free to Contact Newton.
---
Also, Read Top 10 Best Smartphones in 2019.
Also, Read Top 5 Best Gaming Phones in India 2019.