Best Netflix Alternatives that are Cheap & Best? Well, you're at the Right Place. Streaming Movies & Tv Series over Netflix might be Expensive but I've something for you.
During your research, you probably came across numerous Subscription-based Online Streaming Platforms and found that prices are quite not worth depending on the contents they are providing.
If you're like most people, then you probably thought: Why is there such a big price difference? Is online streaming services are really that much worth? Do I need them all?
Are these so called Best Netflix Alternatives worth the cost? If so, then which Online streaming platform is great for Streaming Tv Series or Movies Online (free or paid)?
If you have any of those questions, then you are in the right place.
In this article, we will highlight everything you need to know to get started. You can use our research, knowledge, and experience to decide which of these Online Video Streaming platforms might well suite the title of Best Netflix alternatives to Stream Tv Shows or Movies Online.
Not to Mention, Cheap as well????.
After carefully reviewing and comparing dozens of Online Video Streaming Platforms, we have also hand-picked the best Netflix alternatives in India in 2020.
So, without any further ado, let's get started.
1. Amazon Prime Video –
---
Amazon Prime Video is the closest and definitely one of the best Netflix alternatives in India. Viewers can watch their favourite movies, TV shows, and Documentary on Amazon Prime video as it is the fastest-growing online video streaming platform in India. 
Amazon Prime Video has a monthly and yearly plan, although it is much less expensive than Netflix (if compared to the minimum plan).
Amazon Prime video's monthly plan is Rs 129, and its annual plan is Rs 999, but it is totally worth it as the plans are comparatively lower than the US-based Amazon Prime video services. 
Unlike Netflix, Amazon Prime offers users to try a 1-month free trial program. Viewers can cancel this plan at any time if they do not want to continue. 

Amazon Prime Video has a wide array of critically acclaimed original content you can not find elsewhere. Going From Movies to Tv shows, it has enormous of them.
Watch: Amazon Prime Video – 1 Month free trial
2.Disney+ Hotstar
---
Disney+ Hotstar has launched in India to compete with Netflix and Amazon Prime Video. Now Hotstar has changed to Disney + Hotstar, another online Video Streaming App in India. You can also use the Web Version to Have a Great Viewing Experience.
You get two different types of Subscriptions (VIP & Premium) under Disney+ Hotstar. For Disney+ Hotstar Premium, you have to pay Rs 1,499 annually.
For Disney + Hotstar VIP you have to pay Rs 399 for a year. Disney+ Hotstar will now feature content from Marvel, Star Wars, National Geographic, and PIXAR.
Premium subscription users will be able to watch Disney's original shows. For this, you have to go to Disney + in the app and tap on Disney. Here you will be able to watch Marvel movies at the top too.
This app has tagging of P and V above all the movies, series, and other content.

Where P defines that premium users can only see the content, V means that VIP users will be able to view it. Premium users will also get VIP access.

The only question is, are you willing to pay Rs.1499/year? If yes, then it's the only one of the Best Netflix alternatives you should bet on.
Watch: Disney+ Hotstar – Rs.399/year (VIP) & Rs.1499/year (Premium)
3.Vudu
---
Vudu is one of the Free & Best Netflix Alternatives to have an Eye on. For almost a decade, it provided an easy way to rent digital TV and films from the comfort of your home. 
Additionally, its amazing library of contents sets Vudu besides rivals. New releases–combined with brand new catalog names from across picture history–have been added weekly for rental and sale.
Vudu also provides early access to pictures before they reach other electronic platforms. 

The movies are not only restricted to blockbusters; they comprise little indie titles also, and Vudu's "Still in Theaters" segment is a godsend to indie theatre lovers who live far from an art home. 

For viewers seeking to spend less, the free segment provides tons of thousands of ad-supported films and TV shows to watch.
Watch: Vudu – Free
4.Sony Liv
---
SonyLiv is getting Popular day by day as an Cheap Online Video streaming App that has some of the blockbuster movies, Tv Series (International as Well), and contents from the sony channel, and is being called as one of the Best Netflix Alternatives in India in 2020.
It includes popular Hollywood movies, Bollywood movies, Action, and Horror movies. 
There are currently three different subscription plans to get access to SonyLiv that includes a plan of Rs 99/month, Rs 299/6 months, and Rs 499/12 months.
Watch: Sony Liv – Rs.499/year + 30% OFF
5. Jio Cinema
---
Jio Cinema is another one of the Best Netflix alternatives that has a broad catalog of Indian and global content.
It's an online video streaming App provided by Jio telecom to its Jio Users at no cost where you have an Option to Watch Hundreds of International Tv Series or Movies including Koreans in Hindi. 
Guess What? Jio Cinema also has an Option of Disney in the app where you can access numerous Disney shows, movies, cartoons absolutely free.
When you open the Jio Cinema app, you will notice that Jio has partnered with Numerous Online Streaming Platforms and are delivering their contents for free in the app for Jio Users. 
It also has a different section for kids as well as Disney Lovers. Believe me; you won't be disappointed here.
The Jio Cinema program now offers pictures in a variety of languages such as English and Hindi, Music Videos, web-series, and current episodes of daily soaps from other TV channels.
Watch: Download the App – Free
6. ErosNow
---
Eros Now's online video streaming system has a portfolio that superbly revolves round Bollywood and vernacular languages.
ErosNow provides a number of the Bollywood classics that aren't available on another OTT platform.

Should you consider it as one of the Netflix Alternatives? Well, read Number 6.
Watch: Eros Now – Rs.399/year
---
Also Read: Knowing the Best Processor inside and out.
Also Read: The Only Smartphones You Need to Check Right Now. (Best In India)
---
7. Flipkart Video
---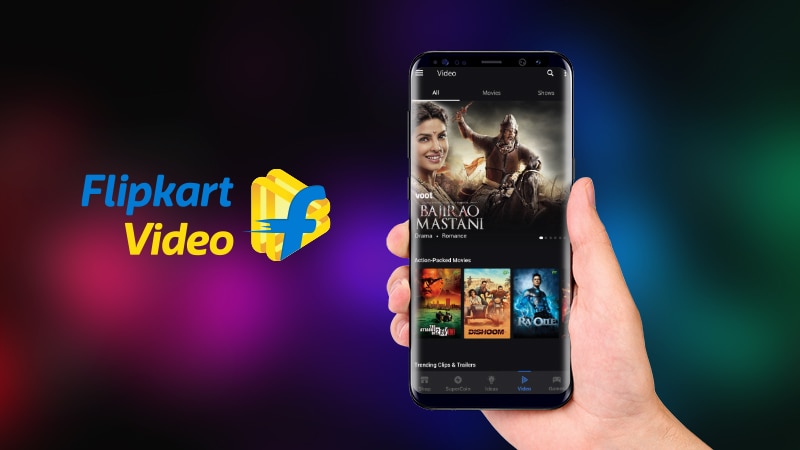 Nowadays, where People are so crazy after Amazon Prime & Netflix, Flipkart is another Best Netflix Alternatives which is also free, you should definitely consider trying out.
Apart from this, you have to install the latest Flipkart app and boom, and you get hundreds of shows & movies out there absolutely free. No Ads as well. While exploring the contents, I found that Eros Now Pictures are available here for free so there's no reason to buy an EROS Now Subscription.
Flipkart is new in the league and has some limited content, but still, it's worth the time. Also, it's free, so who cares?
You will find TVF Originals plus Foreign Mind-Boggling Shows in the app. That said, just go and explore if you don't want to spend a penny.
Watch: Download the App – Free
8. Hooq (Discontinued)
---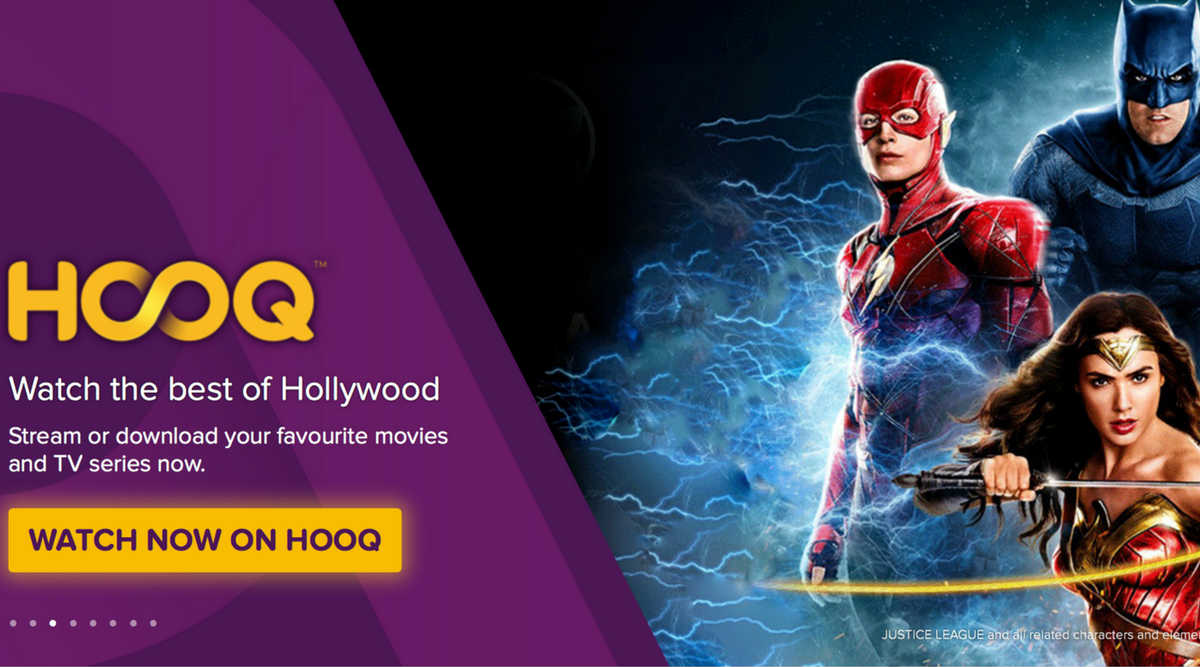 HOOQ likewise was the online video streaming platform that allows you to stream or download pictures and shows in your phone, notebook, or tablet computer. 
So, if you wanted to buy the subscription of this online streaming platform to Watch Tv Series or Movies, then you guys might go in a team as you can watch the content on up to 5 devices at the same time.
But As HOOQ is no Longer available, I've some more Best Netflix Alternatives Below so continue Reading.????
It's a binge-watch paradise.

Guess What? You can also watch HOOQ Contents on Disney+ Hotstar & Airtel XStream.
Watch: HOOQ TV – Discontinued
9. MX Player
---
Backed from Times Group, MX Player is just another freemium online video streaming platform in India & it's actually awesome ( I mean seriously, who gives this much at no cost?)
MX Player is undoubtedly one of the Top free Online Video Streaming Apps that is a Strong Contender queued for a Free Netflix Alternative. You get Gaana+ Music, Live Tv, Web Series, New & old movies (Bollywood & Hollywood) for free.
It's library lists regional terminology content apart from popular Hindi and English terminology reveals. The Best Premium you deserve is MX Player.
Watch: MX Player Web – Free
10. Zee5
---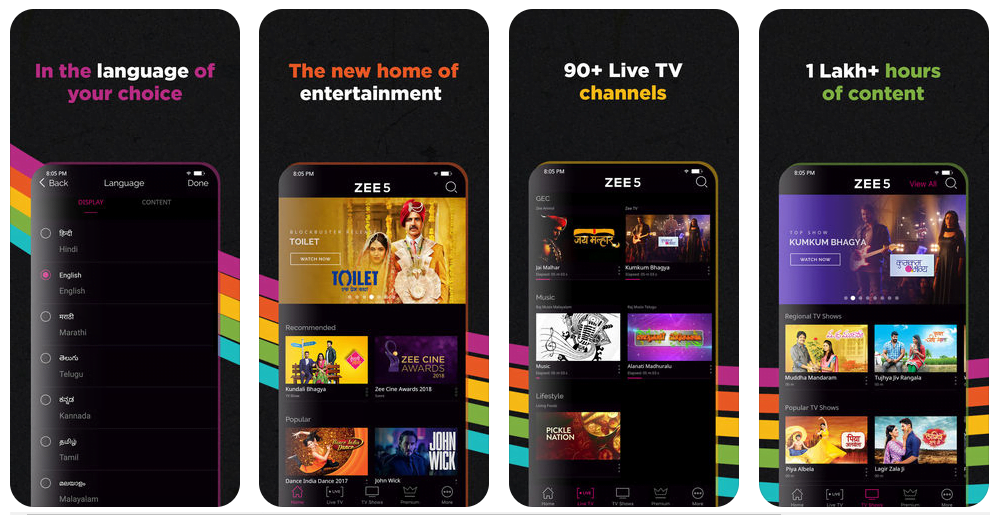 Like Hotstar and Amazon Prime video, Zee5 is a subscription-based online video streaming platform with different plans.
This Zee5 Standard plan allows users to watch movies, Tv shows, and Live Tv for just 999 INR per year. If Viewers want to subscribe to the platform for one month, then they can buy the plan for only Rs 99.
Do not think that Zee5 does not have any quality movies and TV shows. In Fact, Zee5 is showing some of the biggest hit movies on its platform becoming one of the Cheap & Best Netflix Alternatives.
ZEE5 has merged with AltBalaji & thus you can access premium contents of AltBalaji on ZEE5.

ZEE5 has got some Great Shows, and you also get access to Hollywood Blockbusters which you might not get on other Netflix alternatives mentioned above, for instance, John Wick 3.
Watch: ZEE5 – Free (If you're an Idea or a Vodafone User)
11. Voot
---
Voot has finally entered the Online Video Streaming Platform, sharing the platform of Best Netflix alternatives with zee5, sony liv, etc.
Voot Select Subscription costs 99 INR a Month & 499 INR for a year.
Although Voot has entered the market but has limited tv shows & movies available, further, we may suppose to get some mind-boggling shows shortly.
That said, Asur is one of them streaming now on Voot.
Watch: Voot Select – 14-day Trial
12. Tubi
---
Tubi is yet another freemium Best Netflix alternatives in India having thousands of films and TV shows on its platform, all backed by Ads. 
But technically, most of the contents are outdated or are not in trend. Yet they have some mind-boggling shows & movies streaming online.
It is all sorted into classes, including a committed children section to keep your little ones amused.
Watch: Tubi – Free
The Best Netflix Alternatives in a Nutshell
---
Very hard to choose one right? All thanks to these numerous Cheap Alternatives to Netflix. But When it comes to choosing the one, it gets dirty. Ok, I am gonna do one thing and make this whole process easy.
If you are someone who is more inclined to International Tv shows or Movies, then go for Disney+ Hostar as its one of the Best Netflix Alternatives out there. You may ask why not Amazon Prime Video? The answer is Disney+ Hotstar has a lot more contents right now. Still, you may consider Prime as well.
And if you're someone who loves watching Indian Shows with a little dilution of an International, then Jio Cinema, MX Player & Zee5 (if you're an Idea or a Vodafone User) is the Best Netflix Alternatives which is totally free right now in India. Apparently, it's your call.